Title: Want
Author: Cindy Pon
Start date: July 11, 2017
Finish date: July 18, 2017
✧ ✧ ✧ ✧/ 5
Do you want to live in a smog-ridden world where the longevity of your life is dictated by a corrupt corporation? This is the reality for Jason Zhou where the rich lead comfortable  lifestyles while the poor struggle to survive on the streets. The rich are protected from diseases by special suits that are made by the all powerful Jin Corporation, and Jason has had enough. In order to infiltrate Jin Corp, he must pose as one of the elites he despises and befriend the daughter of Jin Corp's CEO.
When I initially learned of a YA novel set in Taipei, my thoughts were as follows: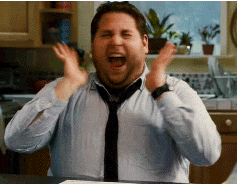 This is one of the first YA stories I've read that is set in my home country. Being Taiwanese myself, I couldn't believe that there was FINALLY something like this! So THANK YOU to Simon Pulse for publishing an amazing book like this, and for allowing a Taiwanese author to shine in the wonderful world of YA works. My teenage self would have loved to read something like this back in the day.