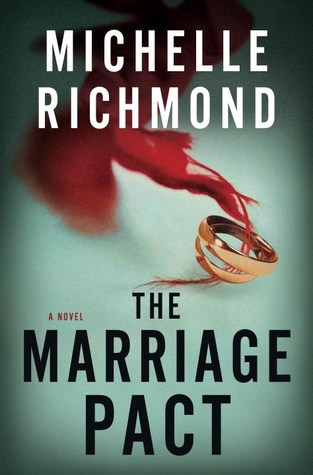 Title: The Marriage Pact
Author: Michelle Richmond
Start date: July 9, 2017
Finish date: July 12, 2017
Note: I won a copy of The Marriage Pact from a Goodreads giveaway.
✧ ✧ ✧/ 5
What a wild ride. I quite enjoyed this one up until the tragically plotted ending. There were many good things about The Marriage Pact though, so let's focus on that first.
In Michelle Richmond's new psychological suspense, we meet newlyweds Jake and Alice who are offered to join a mysterious and exclusive group. The only catch? They must follow the rules of The Pact or face the consequences. Much like their fresh marriage it's all very new and exciting, however the enthralment can only last so long until the oddities of the secretive organization become more apparent.
I was on board with this story the minute I started it. I loved how quickly I was sucked in, and how invested I became in Jake and Alice's relationship. I believed them as the picture perfect couple who were made for each other, and who made one another so damn happy it would make others puke. This opinion wouldn't last long as the story continues and that's perfectly okay because it is what Richmond wants you to feel. It was an actual roller coaster ride of emotions and backtrack of initial thoughts.