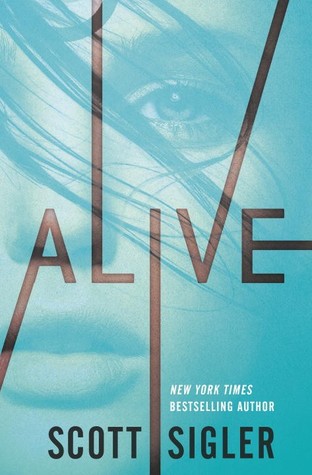 Title: Alive
Author: Scott Sigler
Start Date: August 21, 2015
Finished: August 30, 2015
✧ / 5
I couldn't even finish enough chapters to warrant a full hate post for this book. I'll just start off by saying how much this book annoyed me, which was a shame because the premise sounded very interesting.
This was so obviously written by a man and you notice it right away since the first few pages are dedicated to breasts. Breasts. Galore. I don't know about you all but yes boobs are quite fascinating and lovely and bouncy, but I've never examined my own with such intensity and wonder as these characters have.
There's not just one or two scenes where these girls are playing doctor and probing their giant breasts (yes I'm exaggerating a little bit but I kind of have to since this is such an annoying book, have I mentioned that yet?) AND also, why does EVERY girl have such gigantic boobs in this? CALM DOWN with your porno school girl fantasy Sigler. These females are running around with their tits bouncing and little school girl skirts flailing about. You just know that Sigler had a hard-on while he wrote this.
Note: This review contains no spoilers.