Happy Easter everyone!
This long weekend, I took a trip down to Portland, Oregon and of course that means I have to stop by Powell's. If you have no idea what Powell's is, you need to Google that RIGHT NOW.
Here's a small book haul:
Note: All summaries have been taken from Goodreads.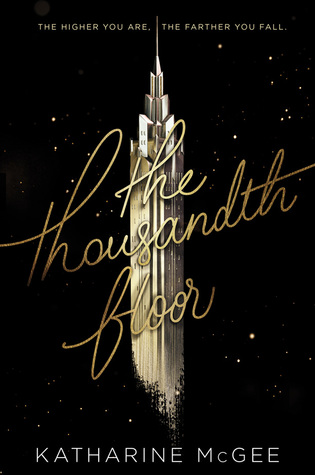 WELCOME TO MANHATTAN, 2118.
A hundred years in the future, New York is a city of innovation and dreams. Everyone there wants something…and everyone has something to lose.
Amid breathtaking advancement and high-tech luxury, five teenagers struggle to find their place at the top of the world. But when you're this high up, there's nowhere to go but down…
This was recommended by a Gr. 9 student who's an avid reader. She's pretty much the reason why we got this book for the Library. She also insists it's amazing and is always asking when the next book is out or if we received it yet.

Isobel is a prodigy portrait artist with a dangerous set of clients: the sinister fair folk, immortal creatures who cannot bake bread, weave cloth, or put a pen to paper without crumbling to dust. They crave human Craft with a terrible thirst, and Isobel's paintings are highly prized. But when she receives her first royal patron—Rook, the autumn prince—she makes a terrible mistake. She paints mortal sorrow in his eyes—a weakness that could cost him his life…
I tried reading this a while ago but got distracted along the way. I was pulled in with the gorgeous cover art, however, the Goodreads rating kind of deterred me from continuing with it. I'd still like to give this a chance though, and the kids seem to really enjoy it and have been asking about the sequel already.

Rarely has a book on writing been so clear, so useful, and so revealing. On Writing begins with a mesmerizing account of King's childhood and his uncannily early focus on writing to tell a story. A series of vivid memories from adolescence, college, and the struggling years that led up to his first novel, Carrie, will afford readers a fresh and often very funny perspective on the formation of a writer. King next turns to the basic tools of his trade — how to sharpen and multiply them through use, and how the writer must always have them close at hand. He takes the reader through crucial aspects of the writer's art and life, offering practical and inspiring advice on everything from plot and character development to work habits and rejection.
Seems like most readers/bloggers/Booktubers are saying this right now, but I really want to get back into writing. I used to constantly write short stories/fanfiction (lol I know) throughout high school and the first few years of university, and of course life got in the way and I stopped. I'm hoping this will inspire me. Plus, Tomi Adeyemi used it while she wrote Children of Blood and Bone so I'm hoping it'll work for me too.

Desi Lee believes anything is possible if you have a plan. That's how she became student body president. Varsity soccer star. And it's how she'll get into Stanford. But—she's never had a boyfriend. In fact, she's a disaster in romance, a clumsy, stammering humiliation magnet whose botched attempts at flirting have become legendary with her friends. So when the hottest human specimen to have ever lived walks into her life one day, Desi decides to tackle her flirting failures with the same zest she's applied to everything else in her life. She finds guidance in the Korean dramas her father has been obsessively watching for years—where the hapless heroine always seems to end up in the arms of her true love by episode ten. 
I read this last year and fell in love with everything about this book. I'm unsure when I'll ever re-read this because my TBR is so vast, but I'm throwing this as a recommendation to everyone I know.

Something strange is happening at the Orsk furniture superstore in Cleveland, Ohio. Every morning, employees arrive to find broken Kjerring bookshelves, shattered Glans water goblets, and smashed Liripip wardrobes. Sales are down, security cameras reveal nothing, and store managers are panicking.
Again, this is another one I read in 2015 and still think about to this day. There's nothing mind blowing about the writing, but the format and story itself is rave worthy. We recently purchased this for the Library as well, and I have been nonstop recommending it to students who are brave enough to stomach this book.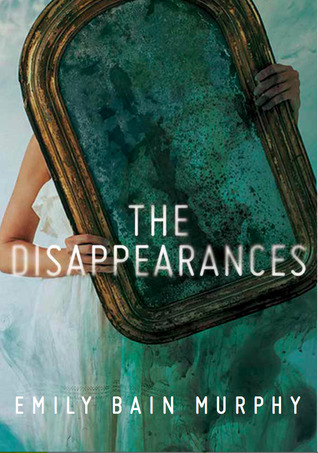 What if the ordinary things in life suddenly…disappeared?
Aila Quinn's mother, Juliet, has always been a mystery: vibrant yet guarded, she keeps her secrets beyond Aila's reach. When Juliet dies, Aila and her younger brother Miles are sent to live in Sterling, a rural town far from home–and the place where Juliet grew up.
Sterling is a place with mysteries of its own. A place where the experiences that weave life together–scents of flowers and food, reflections from mirrors and lakes, even the ability to dream–vanish every seven years.
I'm also still thinking about this book and it's high up on my recommendations list. This is something I'd love to reread when I get the chance. I loved everything about this book: the writing, the characters, the plot twists, storyline etc.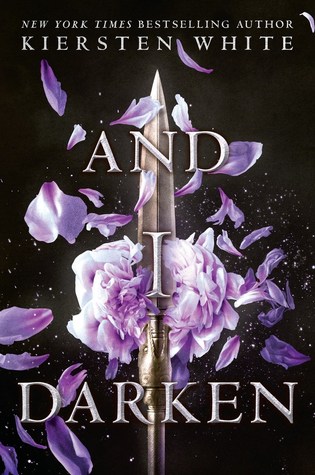 No one expects a princess to be brutal. And Lada Dragwlya likes it that way. Ever since she and her gentle younger brother, Radu, were wrenched from their homeland of Wallachia and abandoned by their father to be raised in the Ottoman courts, Lada has known that being ruthless is the key to survival. She and Radu are doomed to act as pawns in a vicious game, an unseen sword hovering over their every move. For the lineage that makes them special also makes them targets.
And I Darken is another book I picked up and put back down because I got wayyy too distracted with my TBR list. There's something so fascinating about the plot of this one that I'll be putting it back on my TBR again.

Sunny Nwazue lives in Nigeria, but she was born in New York City. Her features are West African, but she's albino. She's a terrific athlete, but can't go out into the sun to play soccer. There seems to be no place where she fits in. And then she discovers something amazing—she is a "free agent" with latent magical power. And she has a lot of catching up to do.
Soon she's part of a quartet of magic students, studying the visible and invisible, learning to change reality. But just as she's finding her footing, Sunny and her friends are asked by the magical authorities to help track down a career criminal who knows magic, too. Will their training be enough to help them against a threat whose powers greatly outnumber theirs? 
This got great ratings on Goodreads but I feel like it didn't get as much buzz as Children of Blood and Bone. The fact that it's been dubbed as the "Nigerian Harry Potter" has definitely got my attention.

Guile is the Prism, the most powerful man in the world. He is high priest and emperor, a man whose power, wit, and charm are all that preserves a tenuous peace. Yet Prisms never last, and Guile knows exactly how long he has left to live.
When Guile discovers he has a son, born in a far kingdom after the war that put him in power, he must decide how much he's willing to pay to protect a secret that could tear his world apart.
This came highly recommended by Regan from Peruse Project, and it seemed like for a while, she would mention it in all her videos. The last adult fantasy novel I read was Neil Gaiman's Neverwhere and I LOVED it. I think it's time to leave the YA fiction for a little bit and dive back into adult fiction.