Title: They Both Die at the End
Author: Adam Silvera
Start date: October 14, 2017
Finish date: October 18, 2017
✧✧✧/5
(Warning: This review may contain some spoilers)
I was expecting Adam Silvera's latest novel to give me all the feels like History is All You Left Me did, but I found myself speed reading through portions of this dialogue heavy story to get to the end instead. It wasn't that it was horribly written or didn't cover a heavy topic well enough; it was more so I was bored and I wanted to know how they both die at the end.
Let's just say it wasn't all bad, but it also wasn't all good.
I wanted to be gutted by the end of the story, and I wanted to care deeply enough for these characters that I dread their untimely demise; however, I was more so excited and waiting for their deaths to happen.
First off, we are never given details of how Death-Cast works which is a huge shame considering it is one of the plot devices that is unique in YA literature. We are given slight glimpses of the employees who work for the company but it doesn't do this incredible idea enough justice. I wanted the history, information about the executive staff, and all the gritty details about Death-Cast and not just simply the fact that they notify people about their own deaths in a rather cold and unsympathetic way. Then there are all the  organisations and opportunities similar to the Make-a-Wish Foundation that cropped up because of Death-Cast that, again, provide such a wonderful backdrop for our unfortunate heroes of the story, but we're also not given much information about. There's just too many little details that all work around Death-Cast but readers are left empty-handed of explanations.
The focus, instead, is on a diverse cast of characters; Mateo Torrez and Rufus Emeterio being the focal points. This is one of the things Silvera does an excellent job at: incorporating diversity into his stories so that some of his readers who seldom see relatable characters in YA novels feel included. I loved both Mateo and Rufus' stories which both felt very unique and genuine to me. I didn't even mind reading from Lidia's POV but once more side characters were disrupting the story, I found myself disconnecting from the book. The introduction of other characters who are somewhat involved in Mateo and Rufus' last day felt a bit too much when we're not given much information about anything else. I appreciate the brain-work that went into connecting all these characters and their stories together, but I felt that it dampened the story and I just wanted to move forward. Time is of the essence after all.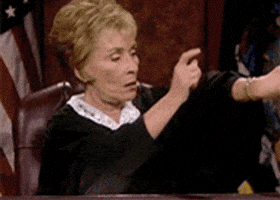 Even with that ending, I still felt largely disconnected from the side events that spurred the last death to happen.
Despite all that, Silvera does a really great job creating tensions and close-calls up until the inevitable deaths of Mateo and Rufus. There were many parts of the book that had me thinking: "This is it! It's happening right now." These were the parts where I slowed down and grasped hold of each and every word in anticipation.
Is this worth the read? Long story short, yes it is. It's nothing ground breaking but it deals with the subject of death beautifully, Silvera includes a diverse cast of characters, and the overall concept of Death-Cast is interesting enough.